Noticed: Gnomes!
We love it when gnomes pop up in unexpected places
Photo by Astrid Epp via Flickr. 
Cute? Yes. Kitschy? Yes. Slightly creepy? It's all part of the appeal.
Gnomes just have a way of making us smile, no matter where they are, what they're up to or what kind of oddball attire they have on. Which is why this week's Goods is a celebration of all things gnome.
A little gnome can make a big impression. Designer Carrie Leskowitz went out of her to way to show they look just as fly in the home as they do in the garden. The same goes for your kids room and your living room. And your office!
They're not just for gardens anymore. Why not invite some gnomey fellas inside? Sneaking one of these into an unexpected place under the stairs or beside the bed guarantees at least a shriek and probably a few good laughs. Here are some choice gnome goods to brighten up your home.
This sweet little reading gnome night light will cast a warm glow in your kids' room on blustery November nights. Made of matte porcelain, he's rather elegant for a gnome, and he's practical. Bonus points: he's got a book! Toddlers will wander over and notice he's reading. See, gnomes are a positive influence. Available from a number of sources online or in Toronto in the land of wonders that is the General Tao shop in Bickford Park.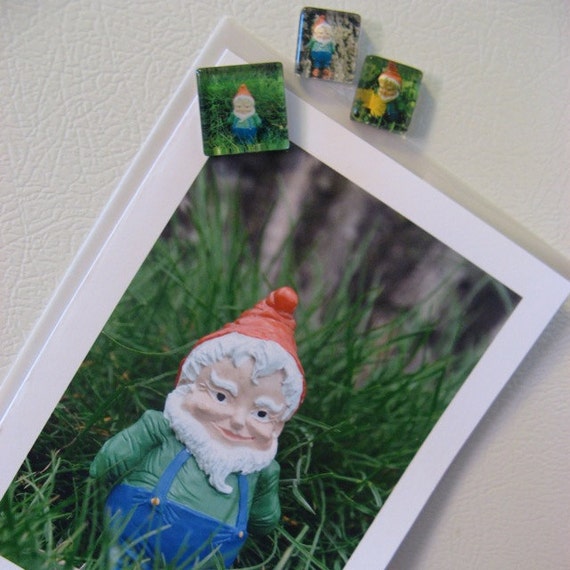 The maker of these magnets has a knack for incorporating surprising images into her jewellry, cards and home decor: check out her etsy shop Solelines. Then pop one of these on the fridge to rep your gnome love and your kid's artwork at the same time.
Got an overload of flowery fairy tale imagery in the nursery? You can still feature woodland creatures. These minimalist gnomes will watch over your kid. No nonsense. Just mod, nonjudgmental, bearded faces.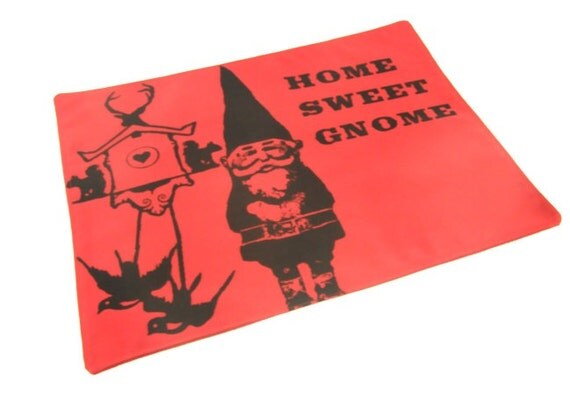 These canvas screen printed place mats protect your table from spills and scratches. They're tough too, for gnomes: they're made of heavyweight canvas, and are a limited edition run. Home sweet gnome, indeed.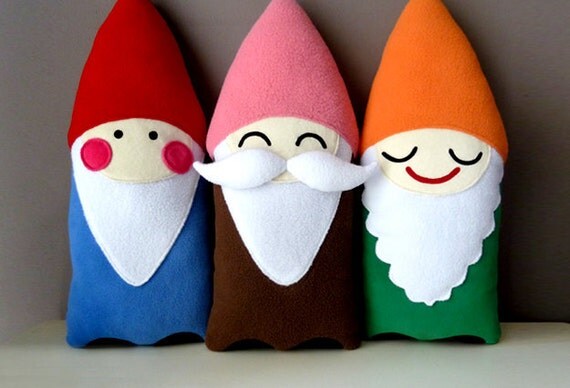 A couch cushion, or a plush toy? Let your kid decide.
The loyal keepers of the seasoning. They will not judge you for how much salt you put on your popcorn.