4 Cool Adjustable Bikes That Grow With Your Kid
Get ready for some serious bike style this summer
June is Bike Month! And what better way to get your kid hooked on cycling than with a one of these amazing transforming bikes?
Adjustable bikes aren't just economical — they're better for the environment and great for ergonomic support, too. They can last up to twice as long as a conventional bike. Oh, and did we mention that they're also super-cool? Check out these four bikes that totally measure up:
This sustainably designed wooden bike comes from a family run company in New Zealand. After moving from rural New Zealand to New York, two parents wanted their kid to be able to experience the childhood joys of cruising around on a bike, so they designed a ride that lets the urban kid experience that wind-in-your-hair freedom. The Wishbone bike transforms into three different bikes (trike, small bike, and big bike) to have your kid covered from 12 months to 5 years. Just raise the seat, flip the frame, and take off a wheel to suit your kidlet's age.
Spanish bike makers Orbea have launched a new line of slick looking aluminum bikes that will work for kids ages one to nine. As well as the standard seat and handlebar adjustment, the actual frame of this lightweight bike expands to accommodate your kids growth. It can be made into three different sizes – the pedal -free GROW 0 for ages one to four, GROW 1 for ages two to five, and GROW 2 for ages four to nine.
This German designed bike can grow in four different directions! It has an adjustable frame, seat and handlebars, all with switchable joints so kids between six to twelve get the right ergonomic conditions for each stage of their bike riding career. We also appreciate the sophisticated colour pallette. Feast your eyes on how it tranforms!
Hip Kids 2 in 1 Steel Balance Bike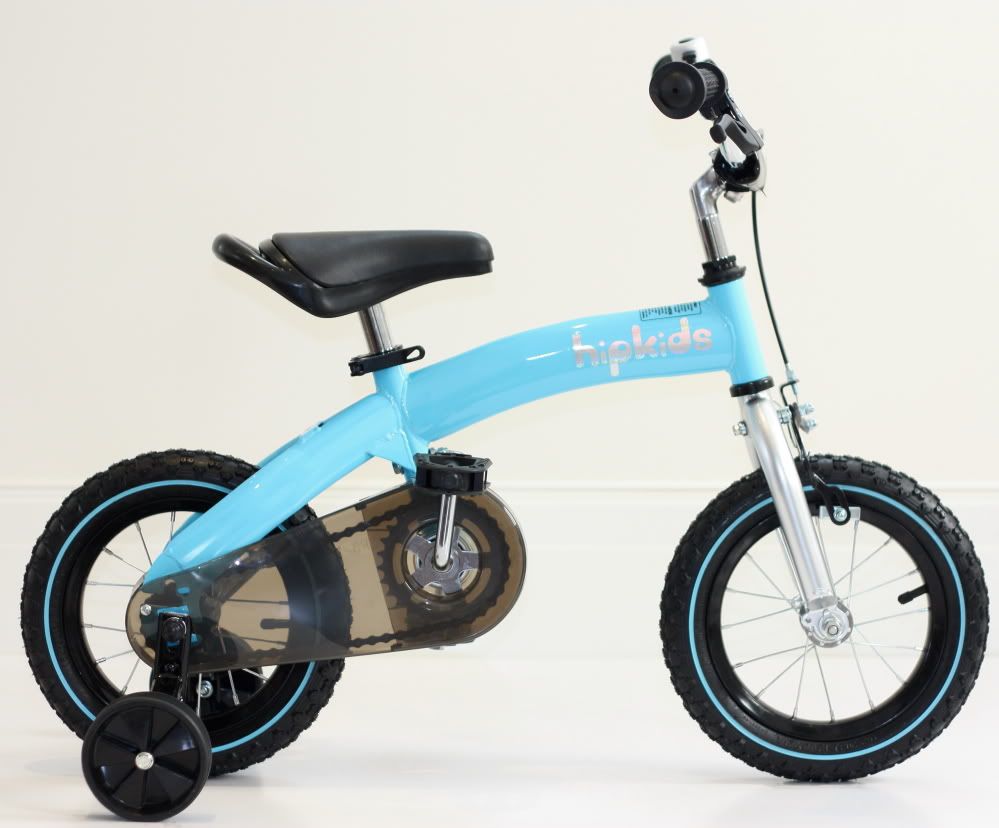 This high-tech bad boy can shift from a balance bike for new riders to a traditional bike with pedals. All you need to do is add the pedal crank and chain and your kid can propel themselves around. The seat and handlebars also extend, and training wheels can also be added if your kid is on the risk-averse side.